Value of Rhodium and is my Rhodium Real?
by Anonymous
I have a rhodium ounce or half ounce mini bar shaped piece my father left me when he passed away. He worked for PMR and waited a long time for these pieces. How do I tell if it's plated or pure, he also left me cufflinks that are plated, they are tarnishing, but the bar isn't - it is still shining like new - what is it worth?


Hello,
If the cufflinks are tarnishing, more than likely the thin rhodium plating on the cufflinks is wearing off. Rhodium plate will wear off with time, but you can take them to a jeweler and have another plate reapplied.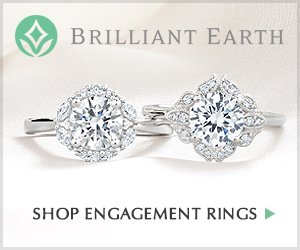 Rhodium is also extremely difficult to work with, and it has a tendency to crack or fracture (rhodium does not bend), and so unlike gold, platinum and silver, pure rhodium is not used to create jewelry pieces – it is simply too difficult to work with and the product can crack or break under pressure.
Regarding the rhodium bar, here is some info which can help you to decide if the bar is plated or pure rhodium:
Pure rhodium bars (and coins) were not available before 2009. The first company to create pure rhodium bars and coins – Cohen Mint – came out with their rhodium products in mid-2009. Before that time, anyone who wanted pure rhodium bought 'rhodium sponge' which is flakes of pure rhodium weighed and packed in a container.
A pure one ounce rhodium bar is also quite small – about the size of two quarters.
Pure rhodium bars and coins (and any other type of precious metal bar or coin) is stamped with the purity of the metal (usually .999 Fine), the chemical symbol of the metal (Rh) and the initials or name of the mint company that created the bar/coin. A certificate of authenticity is also provided with the purchase of a pure precious metal bar/coin.
If the bar was received before 2009 and does not contain any stamps or markings, it is possible that the bar is plated. However, to be absolutely sure you would need to take the bar to a jeweler who also offers metal analysis and testing services.
What could the bar be worth? If it is pure rhodium, at one ounce the bar could be worth anywhere from $2,000 to $3,000 dollars. Rhodium prices fluctuate a lot though, so the worth of the bar would change depending on current market value.
I hope this info is helpful – if at all possible, take the bar to be analyzed (and the cufflinks too) to find out for sure the purity and value.
Suzanne Gardner
Everything Wedding Rings