Diamond Wedding Rings
and
Diamond Engagement Rings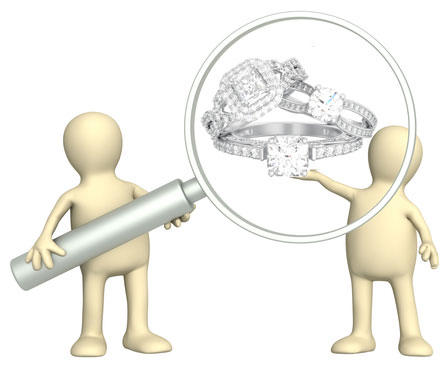 Use this handy diamond wedding rings guide to ensure you find the perfect ring for the right price. Here you'll discover info on styles for diamond engagement rings, tips on shopping for a men's diamond wedding band, and answers to all of your questions about diamond certifications and appraisals and the 4 Cs of diamonds.
You'll also find essential shopping tips, recommendations on where to shop for diamond engagement and wedding rings and tips on how to make sure your wedding rings are ethical and eco-friendly.

Fun Fast Facts About Diamond Wedding Rings!
The round brilliant solitaire is the #1 diamond engagement ring style.

The princess cut is the second most popular cut for diamond rings.

One of the earliest types of diamond wedding rings - worn in the 1700s - was known as a hoop ring.
And if you have any questions that are not answered here, just use the comment box at the end of the page to send in your questions!

Diamond Wedding Rings Shopping Guide
Did you know that the majority of couples shopping for diamonds do not know what diamond clarity is? And clarity is one of the most important C's which determine a diamond's value and quality. If this is your first time shopping for a diamond, use these pages to shop wisely for diamond wedding rings and engagement rings.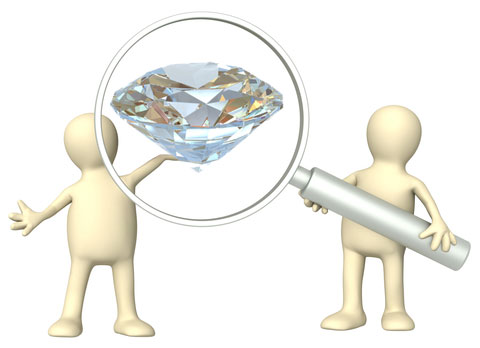 Diamond Cut, Clarity,
Color and Carat

Find out about each of the 4 C's of diamonds and how they affect diamond durability, look and value. Plus, see GIA and AGS laboratory diamond grading charts and essential info on how to choose a quality diamond ring using cut, clarity and color grades.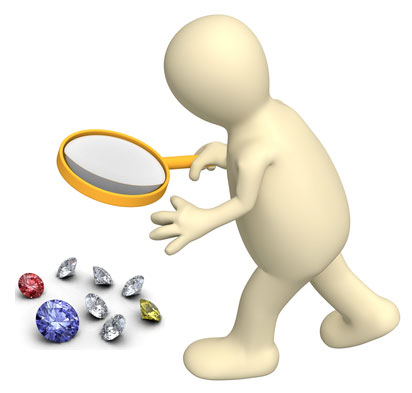 Diamond Clarity Chart and Diamond Grades

What is the difference between a colorless and faint diamond grade, or a slightly included to very slightly included diamond? See diamond grade charts here and tips on how to choose an affordable diamond within acceptable diamond
grading values.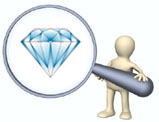 Diamond Terms
and Anatomy

Ever wondered where the culet of a diamond is, or about the difference between diamond polish and finish? Find the anatomy of a diamond and definitions for common diamond terms that will help you to find the perfect diamonds.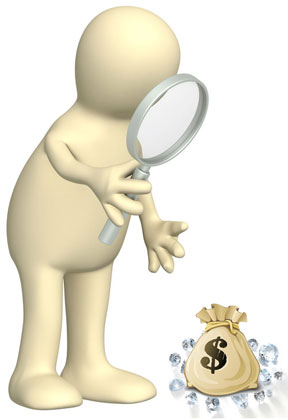 Diamond Appraisal

Here you will discover the important differences between diamond appraisal and diamond certification, what to look for in an authentic non-biased appraisal and tips for spotting quality appraised diamonds in diamond wedding rings and engagement rings.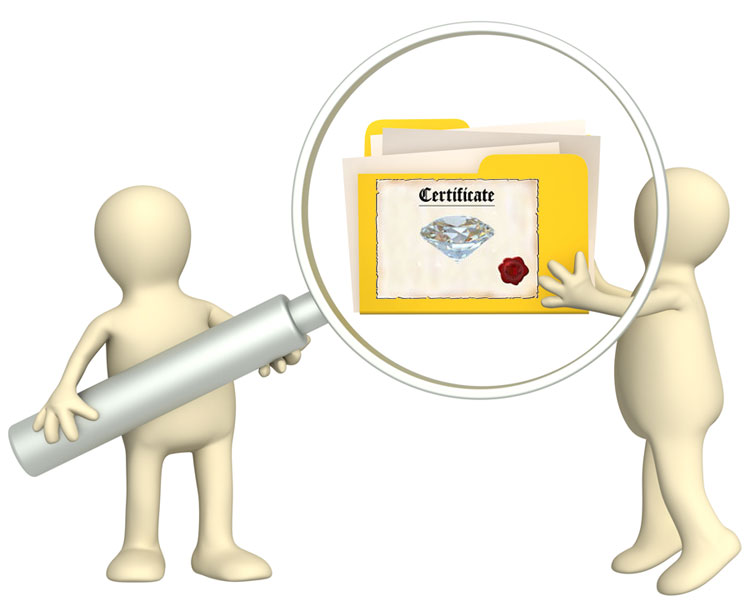 Diamond Certification

Most jewelers offer certificates with their diamond rings, but only a few trusted gemology labs issue accurate and trusted diamond certifications. Find out what type of diamond certificates to are a must for diamond wedding rings.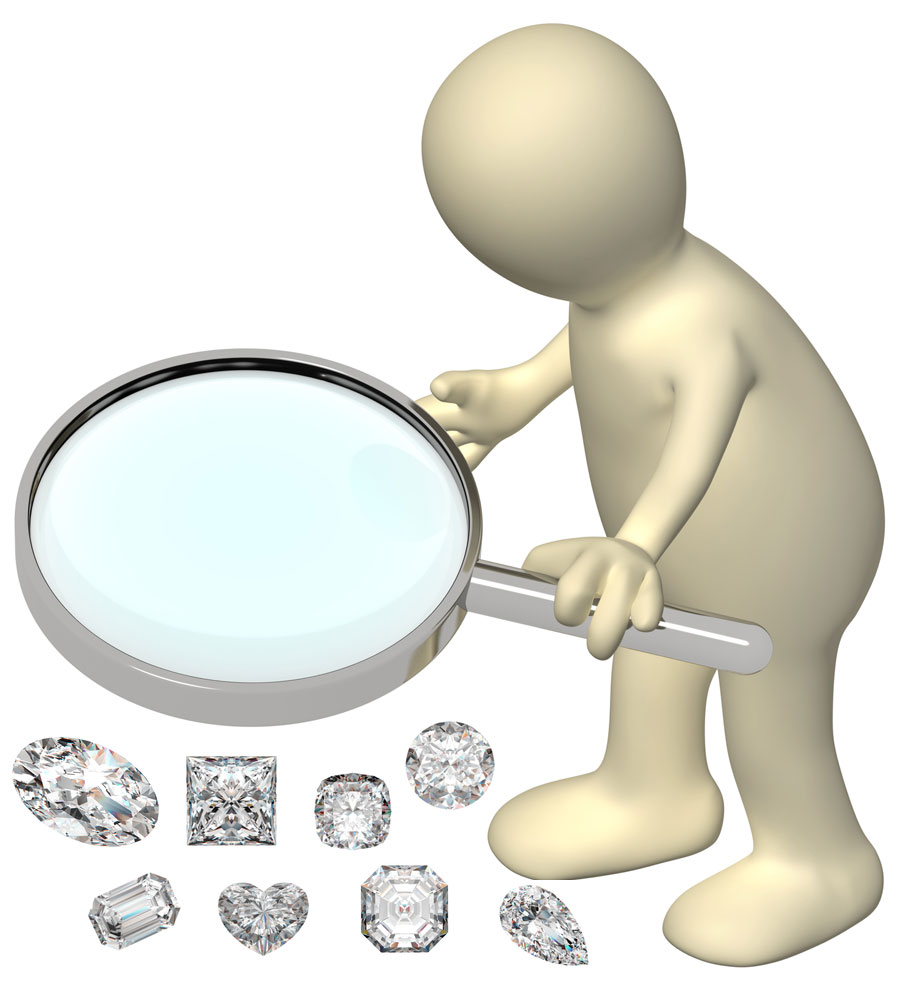 Types of Diamond Cuts

There are dozens of diamond shapes, but only five major categories of diamond cuts, and each cut has its own pros and cons. See the main diamond cuts here and which cut will offer the look and style you are searching for in
a wedding ring.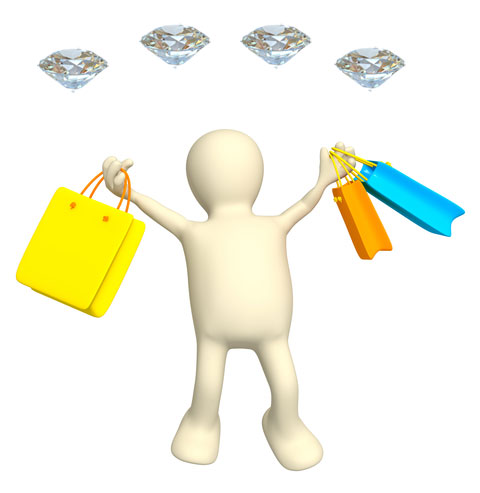 Diamond Buying Tips

Here is a wrap on the main points of our diamond pages. See essential tips on choosing a diamond ring style to suit hand shapes and sizes, plus helpful info that will ensure the diamond ring you purchase is crafted with premium certified
high quality diamonds.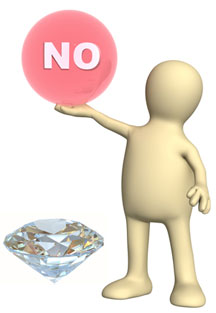 Blood Diamonds

After the release of the movie "Blood Diamond" couples have become more aware of blood diamonds, or conflict diamonds, and how unethical diamond mining practices impact whole communities. To ensure your diamond is truly conflict free,
take a look at this page.


Styles of Diamond Wedding Rings and Engagement Rings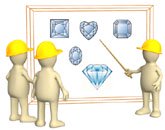 Engagement Ring Styles by Cut

What are the pros and cons of the princess cut, is the radiant cut really radiant, and which diamond cut offers the most flash and fire? Find out, with this guide on engagement ring styles!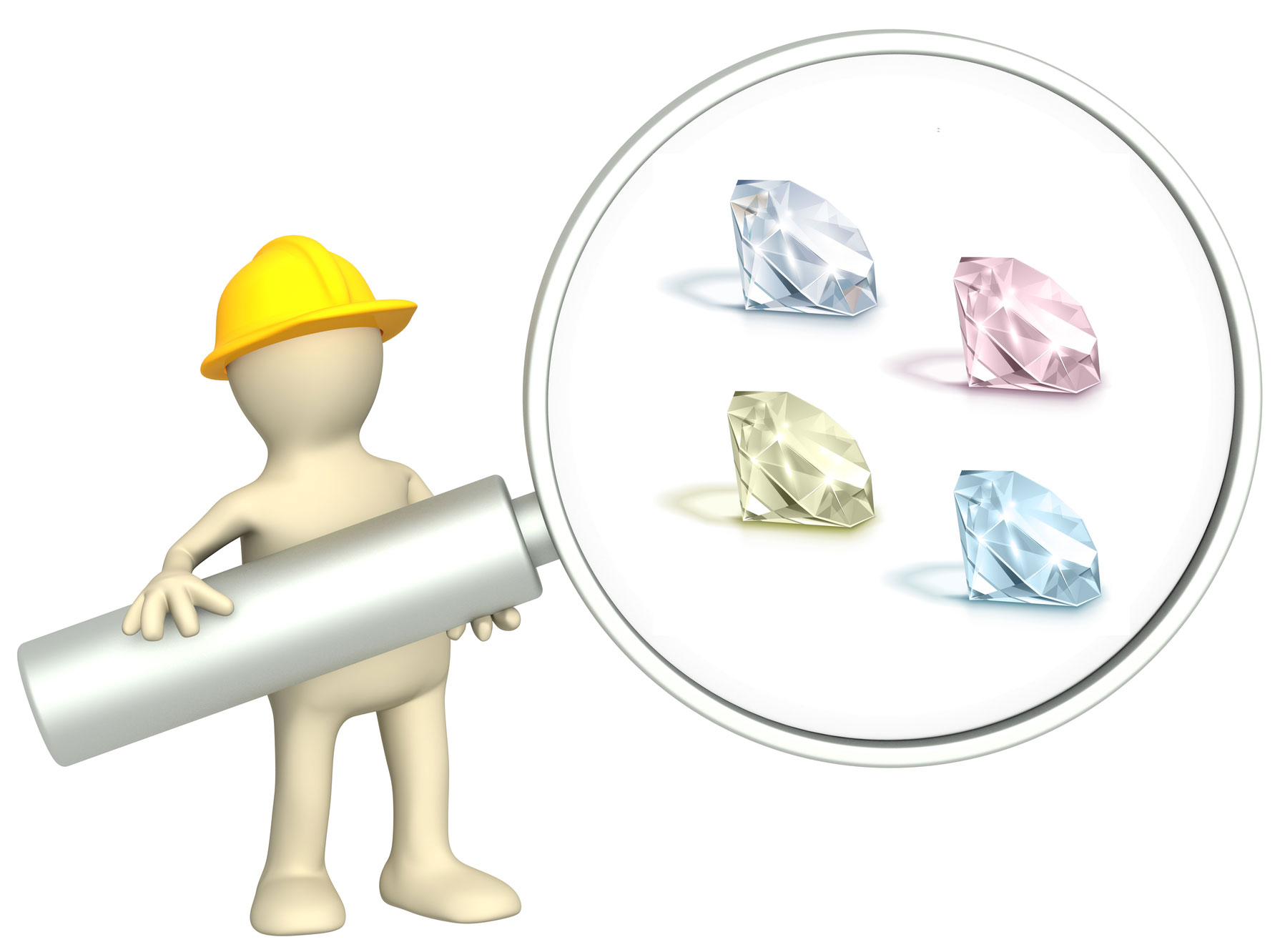 Colored Diamond Rings

Fancy colored diamond engagement rings and wedding bands are becoming quite the a la mode style of unique diamond wedding rings. If you are thinking about buying a ring with a colored diamond, find tips on how to tell a real colored diamond from an artificial colored diamond - plus see types of colored diamonds that you might want to use for a diamond wedding or engagement ring design.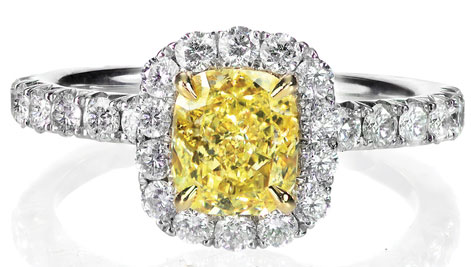 Yellow Diamond Engagement Rings

Yellow canary diamond engagement rings hold a brilliant and dazzling color diamond that will definitely be cherished for generations to come. For an engagement ring with plenty of bling and cheer, you can't go wrong with a yellow diamond ring.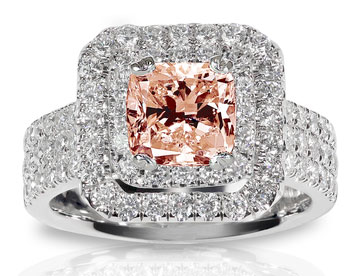 Pink Diamond Engagement Rings

A real pink diamond is one of the rarest of all color diamonds, and engagement rings made with pink diamonds are not only stunning - but they are definitely very romantic too! Find shopping tips for these incredible diamonds here along with info on how to locate affordable pink diamonds.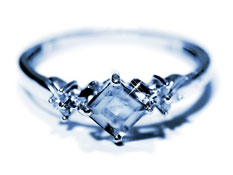 Blue Diamond Engagement Rings

Ranging in colors from ice blue to a deep dark ocean blue, blue diamonds have plenty of flash and fire along with remarkable color tones that will look dazzling in any engagement ring style.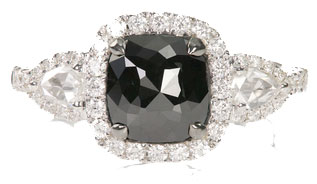 Black Diamond Engagement Rings

Truly captivating lustrous black diamonds are used to create sleek contemporary engagement ring styles as well as traditional ring styles with a new take.

Crafted with natural carbonados or heat treated colorless diamonds, find out everything you'll want to know about black diamond rings here.

Man Made Diamonds

Are you on a limited budget or searching for a truly eco-friendly diamond ring? Don't worry! Ground breaking technologies are creating man made diamonds that almost look like the real thing.

Find out the different characteristics, costs, synthetic vs. simulant diamond differences, and pros and cons to consider before you buy.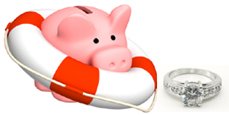 Discount Diamond Engagement Rings

For an affordable diamond engagement ring on a really tight budget, use these shopping tips to find the right diamond - for the right price - without compromising on style or durability.
Men's Diamond Wedding Bands

The men's diamond wedding band style is set to be one of the most popular styles of wedding bands - quickly overtaking the plain traditional band styles.
Some of the leading styles of men's diamond wedding rings include bands with one center diamond channel set into the ring - or with a line of channel set smaller diamonds around the entire band. Black diamonds are also quite popular on men's wedding rings too.
Men who need a wedding ring that can withstand heavy every day wear and tear should stick with titanium diamond rings, tungsten diamond rings or diamond stainless steel rings. While not completely scratch proof, these types of diamond wedding rings are definitely much strong than silver, palladium, gold and even platinum diamond bands.
Wedding rings which include diamonds - even small diamonds - should always come with a certificate from a reputable laboratory detailing the grade characteristics of the diamond. Remember, men's diamond rings should come with certificates too!


Do you have comments or questions about diamond wedding rings?
Send in your questions and comments, or upload pics of your beautiful diamond wedding or engagement rings to share here!

I will post answers to your questions as soon as possible!
Return from Diamond Wedding Rings and Engagement Rings