Tips For A Novice Dealer Of Art Deco Engagement Rings...
by Elle
(USA)
Greetings. I am requesting any info on buying and selling art deco engagement rings...I have a reputable supplier, though I would like to know suggested minimum investment and how to turn over my money quickly, while receiving top dollar.Thank you very much..I also intend to study Jewelry Appraisals and Valuations.


Hi Elle,
I'm afraid that I cannot offer any info specific info on starting up an antique engagement ring business - and minimum investments and turnover rates would be highly dependent on the capital which is available to you to start your business in addition to current economic trends.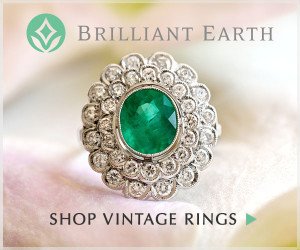 I would however like to offer some advice if you are thinking about starting an antique ring business.
1. If you do not have extensive knowledge of antique rings, retain an experienced local jeweler to examine and verify each of the rings. This is the only way you can be assured that the rings are actually antique and Art Deco - the assurance will not only protect you as a buyer, but as a seller too.
2. Art Deco engagement rings are very popular right now - but demand for authentic antique rings typically experiences waxing and waning periods. This is a volatile business, so use extreme caution. Don't put all your eggs in one basket - instead, start out small and do not count on an immediate profit to pay start-up costs. It often takes years before you can begin to see a consistent return on any small business - particularly if the start up capital is restricted.
3. Use extra care and caution when you purchase rings to re-sell them. One bad decision, or trusting the wrong person, could not only put an end to any hope of starting up a business but could also place you in financial jeopardy.
4. If you've never started a small business before, and you intend to create a website to market your rings, take a few classes - or perform serious research - about running a small business and effective small business website building and strategies which can help you to reach your targeted market.
Please take care with any business plans and do not rely on a new business to provide a quick turnaround rate or profit.
I wish you the very best and good luck!
Suzanne Gardner
Everything Wedding Rings