Sizing A 33.3 (8ct) Antique Gold Ring
by Anita C.
(Vancouver, BC, Canada)
I have an engagement ring that is 8 carat gold. It is an antique ring of simple design. My finger size is 8, the rings size is 7 1/4. I have been searching for a jeweler to resize without much luck.

Can this type of gold be resized? Would you have any suggestions where I could go or send the ring to? And can a ring be stretched 3/4th size?

Thanks, Anita


Hi Anita,
Any type of gold ring can be resized, but there are three issues with this ring which may be contributing to the jewelers' hesitancy to size it.
1). An 8 carat ring contains 33.3% of gold by weight - the other 66.7% weight of the ring is unknown metals. The question of what alloy a ring is made of, and the type of metals present in the alloy, can be an important factor when a ring has to undergo soldering during the resizing process.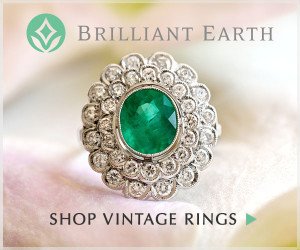 2). The ring needs to be sized up 3/4 of a size. Stretching a ring up by this amount can lead to cracking or even splitting in the band - especially since the band is antique and the band is made up of an 8 carat gold alloy (and the remaining metals in the alloy are unknown).
If the ring were of a higher carat - such as 18K gold - than stretching it up by this amount could be possible, but lower carat rings are much more brittle than rings which contain a higher amount of gold.
3). Rings have to be thoroughly cleaned before they can be soldered. Sizing up the ring will most likely remove the patina on the band.
I suspect that the jewelers you have consulted with are afraid of inadvertently damaging your ring during the resizing process because of these issues.
The good news is that your ring does have a simple design. If the ring had an intricate design, resizing it up and retaining the original look of the ring would have not really been possible.
My best advice is to find an antique jeweler who is experienced with resizing antique rings. To find qualified antique jewelers in your area, call antique jewelry shops/businesses/auction houses and ask them who their jeweler is - they usually know who to go to for antique jewelry repairs, sizing etc.
I do hope that this information is helpful. Your ring is very beautiful, and I hope you can find a qualified jeweler to resize it soon!
Suzanne Gardner
Everything Wedding Rings