Edwardian Vintage Ring with Thailand Stamp?
I am trying to find out if a ring I have seen is vintage or new. It is sterling, but stamped Thailand. My gut tells me Thailand means new. Do you agree? Thank You


Hello. Yes, while many vintage rings were made all over the world (there were even Art Deco rings made in Czechoslovakia) - I think that it is safe to assume a ring stamped with Thailand is probably new or at the most quite modern.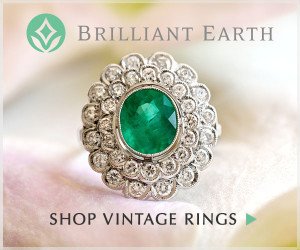 Part of the reason that you can assume that a ring stamped with Thailand is probably new is because Thailand was formerly known as the Kingdom of Siam. The Kingdom of Siam did not change its name to Thailand until 1939 - which is a few decades after the Edwardian era. The name change of the country too switched again between 1945 and 1949 until it returned back to the Thailand name. So, this ring would definitely not be an Edwardian ring or even an Art Nouveau, Art Deco or Retro ring.
Could the ring be perhaps a vintage post-Modern ring produced after the 1950s? Perhaps, but again this is not likely.
But your question brings up a great point. If a ring has a country's name stamped on the inside, a little bit of research can offer-up clues as to when the ring was likely produced or even if it is a true antique or vintage ring.
Suzanne Gardner
Everything Wedding Rings
Age of Ring?
I have an oval white gold filigree ring with 3 diamonds. An appraisal will give the gold and diamond characteristics but not the date. How can I get an idea of it age? Thanks

- Tracey, Ontario

Hi Tracey,

White gold was not traditionally used in rings until after the 1930s – when platinum was restricted only for use in the World War II effort. However, as white gold is still popular today – the ring could have been made anytime between the 1930s and today.

A few of the rings made during the Retro era between 1935 through 1945 utilized Edwardian filigree designs, but filigree has also been a very popular style throughout the 1990s and on; although, the style of the diamonds could provide additional clues which may help to pinpoint the age of the ring.

The Retro era was defined by 'symmetry meets asymmetry.' If the diamonds have a square cut and setting combined with a filigree ring you may have an authentic Retro ring. Diamonds cut before the 1970s have a very distinctive style – the most popular of which after the 1930s and before the 1970s were the semi-modern brilliant cut, the brilliant cut, the rose cut, and the old mine cut. After the 1970s, advanced mathematical models and computers were used to create new diamond cuts and diamonds began to take on a very clean cut and edgy style.

Without any definitive markings, it may be difficult to pinpoint the exact date of the ring – but an experienced jeweler may be able to determine an estimate of the ring's age based on the ring's style and diamond cuts.

I hope this information helps!

Suzanne Gardner - Everything Wedding Rings