Re-rhodium of Wedding Rings
by Rachel
(Milwaukee, WI)
I've had my "white-gold" engagement/wedding rings for 3 years, and have had them serviced twice already because they have discolored (yellowish tint). It's only been 6 months since the last time, and they already need it done again.

I was told by the jeweler that continuing to have the ring fixed with rhodium actually takes a layer of gold off the ring and will eventually cause me to need a new shank or full setting all together. Is this true? I thought the rhodium process added a layer, rather than removing anything like this person is telling me. Are they trying to scam me, or are they doing the process incorrectly?



Hi Rachel,
The jeweler that you spoke to is correct, but my concern in this situation is that your ring is not receiving a thick enough rhodium plate to last. Most every day wear engagement and wedding rings crafted with white gold usually need to be re-plated on average about once every 1 to 2 years – but a need for another re-plate after only 6 months indicates that the plate was probably much too thin.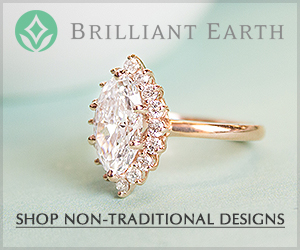 The rhodium plate process itself does remove a minuscule layer of gold during the plate process. This is because rings have to be absolutely spotless, and buffed quite heavily, before they can be plated. Rings must be completely free of any dirt, oil or other types of debris because any material on the ring can interfere with how well the plate "sticks" to the ring.
Also, any rhodium that is left on the ring must be completely stripped off before a new plate is added.
And rings need a pretty thorough buff before each rhodium plate application because any minute scratches will actually be more visible with a rhodium plate. So, depending on how much wear your ring is going through – and how many scratches accumulate on the ring between rhodium plate applications – it is possible that the jeweler may need to really buff the ring hard to remove any scratches before the ring can be plated.
Buffing and cleaning a ring will, with time, thin a band out. This is especially true if the band is already somewhat thin or if the ring is made with a metal alloy that does not have a high quality of molecular adherence. Without getting too technical, in these cases the molecules are more easily "lost" through wear and tear. But ordinarily, it takes decades for a ring to begin to show visible thinning due to these processes – if it at all.
Specifically concerning the setting, this area of the ring can be more vulnerable to thinning out because it is so delicate and thin to start with – although it usually does not need to be buffed so much because this area is not so prone to scratching. And just like with ring band materials, if the setting is made from a weaker metal alloy the rhodium plate process – and the wear this process poses to the shank – may affect it much more than one would ordinarily see. (This is one reason why platinum is such a preferred metal for settings as the molecules in platinum really adhere to one another and are not easily lost).
I think the best thing to do is to make sure that your ring is receiving a thick enough coat for each rhodium plate. Every day wear rings need a rhodium plate thickness of 0.75 to 1.50 microns – any plate thinner than 0.75 microns can begin to show signs of wearing away as soon as 3 months after a new plate. As the plate thickness goes beyond 1.50 microns though, the properties of the plate change…and any metal plated with a rhodium thickness of more than 2.0 microns will actually become more brittle.
So, I would make sure the next time the ring needs to be rhodium plated that you take the ring to a reputable jeweler that will guarantee the ring receives a 1.50 micron thick plate. This should last – with regular wear – up to 2 years before you need another plate. Keep in mind though, that you should expect to pay more for this type of plate – usually $75 dollars and up as opposed to the quick rhodium flash that is usually priced at around $30 dollars and is usually only about 0.10 to 0.30 microns thick.
One last thing too – if the ring does start to thin out to the point where the shank and the setting needs to be replaced (which basically means you would need a whole new ring!), this amount of thinning would be readily noticeable to you. We are talking about a significant amount of thinning here, so you would definitely notice it.
I do hope that this info is helpful and answers your questions – if you do decide to have the ring plated again with a 1.50 micron thick plate, please give us an update in a few years as to the progress of the ring or the difference you noticed with a thicker rhodium plate.
Thanks!
Suzanne Gardner
Everything Wedding Rings