Georgian Ring Question
by Cami
(New Zealand)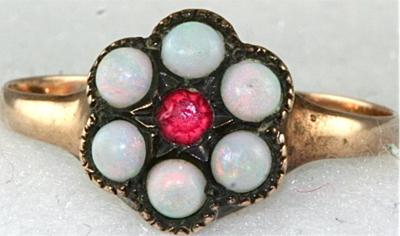 Did any of the real Georgian rings use opals? The lady selling this ring (in pics attached) says it is Georgian but I would like to find out from an expert. She states it only as 14k but that may be due to home testing and that it shows up only as 14K since it does not have any markings. I question if it is a replication. Thanks.



Hi Cami,
Judging from the picture, it is possible that the ring could be an antique - but if it is 14K gold it is not from the Georgian era.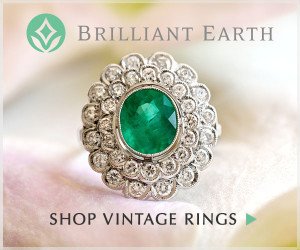 Jewelry made of 14K gold was not legal for sale during the Georgian era, only 18K gold and to a lesser extent 15K - and that doesn't lend much credit to the person selling the ring. This leads me to believe that the seller is not familiar with the history of Georgian rings or she would know that a 14K gold ring would not be from the Georgian era.
Popular gemstones for Georgian rings included rubies, black onyx, sapphires and garnet – other materials used were shell, coral, cut glass, and mother of pearl. While opal could have been used in a Georgian period ring, it was more popular during the Mid-Victorian Age.
Silver was used to set gemstones in Georgian rings, and the style is similar to some antique Georgian rings I have seen, but I would still use caution with this purchase. Georgian rings are extremely rare, even qualified antique and vintage businesses struggle to obtain just a few Georgian rings for their inventory, and the information the seller is providing is questionable.
I hope this info helps you to decide on your purchase. If you are interested in antique rings, try to shop for rings through reputable antique dealers or through individuals who can present a record of information on the ring's history. You can find a list of EWR's most highly recommended online antique retailers on our
Antique Wedding Rings
page.
Suzanne Gardner
Everything Wedding Rings