Are Cushion Cut Diamonds More Prone to Being Improperly Set?
by Laura
(Auburn, AL )
I was told by a very reputable jeweler that due to the cushion cut's edges, it is hard to set it just right. He said the double claw prongs are best because each pair of prongs on the corner "hug" the diamond and keep it from shifting. Well, I am now engaged and my fiancé didn't get the ring from this jeweler, but sure enough (as gorgeous as my diamond is) the prongs are crooked, or either my diamond is...or both.

I took it back to the jeweler to fix it, and he did improve it, but when I left the shop I still noticed it wasn't perfect (I have a very good eye for detail). Now I'm thinking I may need to heed the first jeweler's advice and get a setting with double claw prongs. What do you think? My diamond is a 1.55 carat, G in color and VS1 in clarity with a "Very Good" cut. Thanks!


Hi Laura,
The diamond sounds absolutely lovely, but I am sorry to hear about the difficulties with the setting – certainly have the setting repaired a.s.a.p. by a qualified jeweler to make sure there is no risk of the diamond becoming loose or falling out!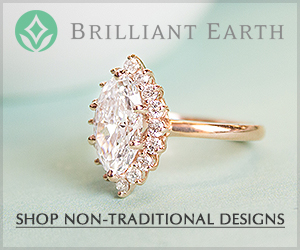 Regarding setting a cushion cut diamond, this type of diamond is no more difficult to set than any other diamond cut – but it does take expertise and a highly skilled hand to properly set a diamond. Round diamonds, pear diamonds, heart diamonds, oval diamonds etc. all pose their own challenges to secure settings, but again – just about any type of diamond can be securely set by a jeweler who has the experience and know-how.
All prongs too are not created equally. Extremely thin and tapered prongs are only suitable on some types of diamonds while larger diamonds – or diamonds with odd shapes – are better set with thicker, almost chubby prongs, with a rounded smooth end.
The type of setting too can have an impact on how well the diamond is held – for example, some types of lower settings can offer more security than settings that raise the diamond high up off the ring.
That being said, larger diamonds often do need added prongs to increase the stability and security of the setting - and this is especially true for higher carat cushion cut diamonds. With your diamond at 1.55 carats, it could definitely benefit from a setting with 4 double claw prongs or 6 single prongs.
If you trust the first jeweler you spoke to, I think it would be best to go ahead and have the diamond re-set through him if he offers that service – or through another jeweler who can set the ring with a 6-prong setting or a double claw setting. A beautiful cushion cut diamond deserves a secure – and gorgeous – setting that will display it in the very best light possible : )
Good luck – and we would love to hear an update on the ring and how the setting turned out (you can upload pics of the ring here too once it is set again).
Congratulations on your engagement – and best wishes for a happy future together!
Suzanne Gardner
Everything Wedding Rings