Antique Ring Dating?
by Mia
(USA)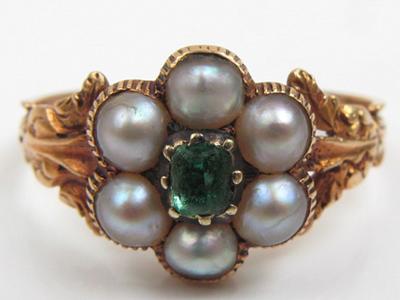 Georgian Ring?
Can you tell me if this appears to be a Georgian ring or if it was made at a later date? The back of the ring has a crystal where hair would have been. Could these be natural pearls? Thank-you for your assistance.



Hi Mia,
If the ring is made with 18K gold, it is possible that the ring could be from the Georgian Period, but looking at the intricate design of the ring and the flower like style it is also possible that the ring could have been made in the Mid-Victorian to Late Victorian Era.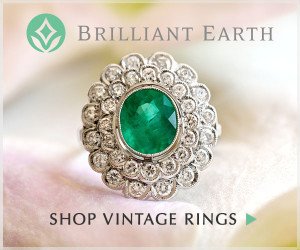 Rings from the Georgian Period were often made with pearls, some included advanced metal designs, and this was the time when memorial and locket rings were introduced. However, during the Mid-Victorian Period (1860-1995) mourning rings experienced a resurgence in popularity after the death of Prince Albert.
It's difficult to tell from the photo, but the gold looks like it could possibly be a type of rose gold alloy – and the Victorian Age was when experiments with different types of gold alloys really took off. Rings in the Mid-Victorian Period also featured designs with natural patterns including flowers and the use of pearls.
If the ring is a genuine antique ring, then the pearls will be authentic – although it is possible for the pearls to have been replaced overtime with imitations....though looking from the apparent luster in the photo they certainly look real.
Judging from the photo, I highly recommend that you have your ring evaluated by a reputable antique jeweler who can offer you additional info on the ring, help to date the ring and give you an appraisal estimate.
Georgian and Victorian rings in good condition and with intricate metal craftsmanship are often valued in the thousands of dollars range depending on condition and gemstone/metal materials and if the ring is authentic it would be a good idea to have the ring insured.
Good luck and I hope the info helps – do contact us if you have any additional questions!
Suzanne Gardner
Everything Wedding Rings