150 Year Old Alexandrite Ring
by Diana K.
(Youngstown, Ohio)
I have a ring that was my great grandmothers, we came from somewhere around England. I believe it is a real alexandrite stone, it is anywhere between 1 and a half to 2 carats. How do I find out what it is worth and find a collector to buy this ring. It is a blue green and purple. I believe it is the one that they call Indian alexandrite.


Hi Diana,
We receive
a lot
of questions about the authenticity of alexandrite rings! You can see the responses to some of these questions at the links below at the end of the page - but to sum up, the only way you can really tell if the alexandrite is real or not is to have the gemstone analyzed by a certified gemologist.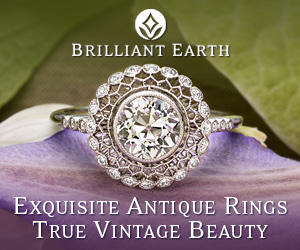 Alexandrite simulants have been around almost as long as real alexandrite, and because alexandrite is so very rare - especially in sizes of one carat or larger - chances are the stone you have is either a simulant or a color change chrysoberyl.
Synthetic alexandrite has also been created since the mid-1960s, so depending on how old the ring really is it might be possible for the gemstone to be a synthetic alexandrite too.
It would probably be best to have the gemstone analyzed to see if it really is genuine alexandrite or not, and if it is confirmed as real alexandrite then go ahead and have the piece appraised.
For gemstone authentication, and conformation the alexandrite is real, 3 exceptional and trusted resources include a certified American Gem Society (AGS) gemologist, the Gemological Institute of America (GIA) and the American Gemological Laboratories (AGL).
For a certified AGS gemologist, here is a link to AGS certified appraisers in Ohio – perhaps you can find one near your location. With the AGS option, you can personally take the gemstone to an appraiser near you and receive a confirmation of the gemstone's authenticity as well as an appraisal.
American Gem Society Appraiser Ohio Search Results
For the Gemological Institute of America (GIA), the ring will need to be shipped to a main GIA laboratory (in New York or California) for analysis. For authentication of alexandrite gemstones, the current fee is $250 dollars. The GIA only will only authenticate the stone though, an appraisal would have to be separately acquired once the gemstone is authenticated. Here is the link to the GIA services:
GIA Gemstone Submission Services
The GIA also provides added services to help identify the possible origin of the gemstone being authenticated. Mines in India did not begin producing alexandrite until the year 2000 at the earliest, so if the ring was crafted before the year 2000 it could not contain an alexandrite from India. If the ring is an antique and is made with genuine alexandrite than the alexandrite would most likely be from Russia.

The American Gemological Laboratories only provides authentication and analysis services too, and the ring would need to be shipped to the New York laboratory location. The AGL provides 3 main gemological reports, but the most affordable is the 'GemBrief' which at this time is $75 for mounted gemstones. Here is the link to the AGL:
AGL Services and Price-list
There are other laboratories that perform gemstone analysis, appraisal and authentication services, but an authentication by either a certified AGS gemologist, or the GIA, AGL will enhance both the ring's desirability and selling potential because these are the most trusted resources for gemological authentication - especially when it comes to gemstones like alexandrite. (These recommendations are also extremely dependable when it comes to ensuring that your gemstone stays secure and protected while in their possession; the GIA, AGL and certified AGS appraisers are entrusted every year with gemstones and diamonds valued in the millions of dollars range!).
How to find a collector interested in buying an alexandrite ring? A certified gemologist may know a collector that is interested, so if the alexandrite turns out to be genuine be sure to ask. You can also post the ring for sale on a variety of websites, but it is best if you decide to sell the ring online if you stick with sites that use third-party escrow services which protect both the buyer and the seller.
And last but not least, here are links to additional pages on Everything Wedding Rings from visitors who had the same question about their alexandrite gemstone!
Is My Ring A Genuine Alexandrite?
Real Genuine Alexandrite Ring or Synthetic?
Too Big To Be True Alexandrite?
Alexandrite Ring?
I hope this info helps – and if you do decide to have the ring authenticated and appraised we would love to hear an update on the service you used and your experience with the service, which would be very helpful to future visitors.
Do write back if you have any additional questions, and the very best with finding out more about your (possible) alexandrite ring!
Suzanne Gardner
Everything Wedding Rings